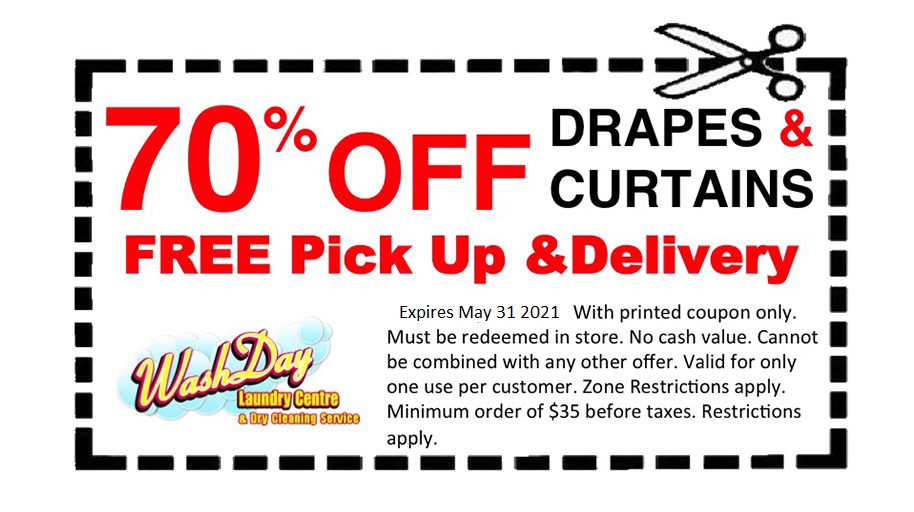 Let us do the running around for you!
Introducing WashDay pick-up and delivery, free and applicable to our laundry and drycleaning services!
Give us a call, or fill out our schedule request, and we'll pop out to grab your laundry, and bring it back fresh and ready for action.
Give us a try today, you'll never look back.
Minimum delivery order of 20lb.